This is the continuation of the work I have been doing with Simisola Olatunde-Adeyemo for her Youtube Channel
SimiAllSmiles. I was tasked with the responsibility to develop the visual identity for her channel. 
For the Social media banners I started to design them to the youtube banner dimensions. The logo design was the main focus and I played around with using the illustration I produced of her and the idea of flowers to draw attention to 'SimiAllSmiles'. We picked the design with the full illustration of her along with the simple text for her channel.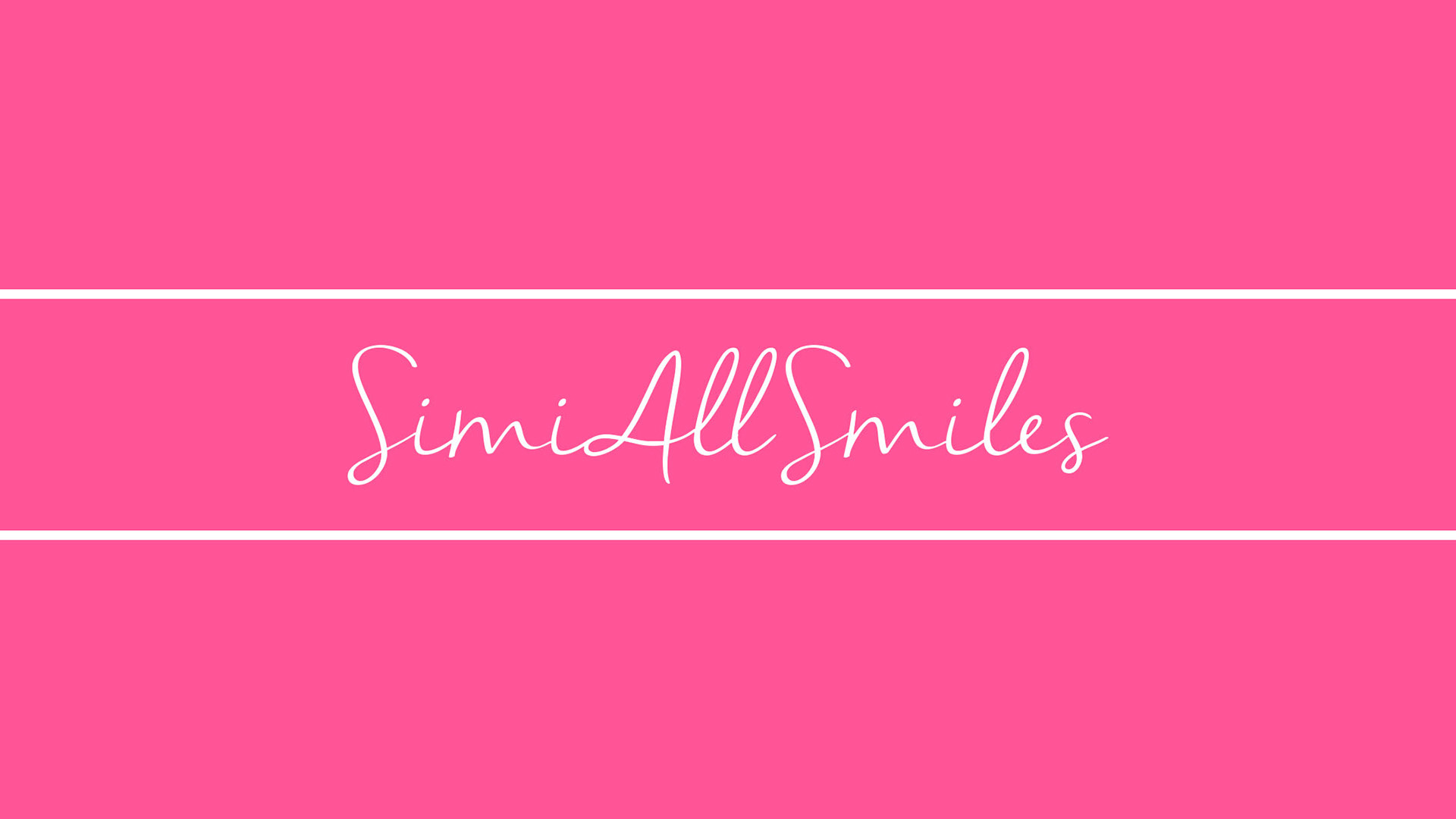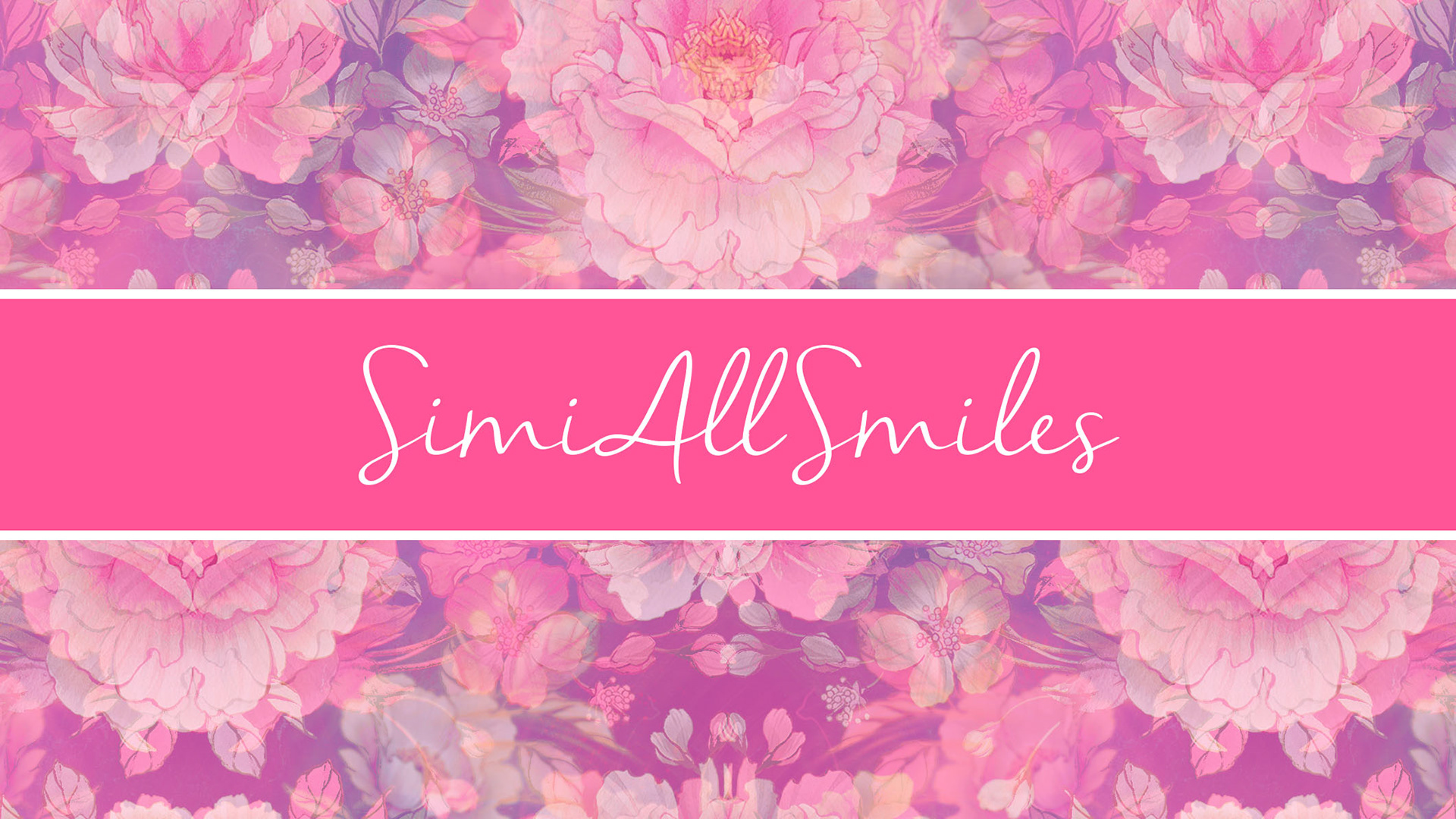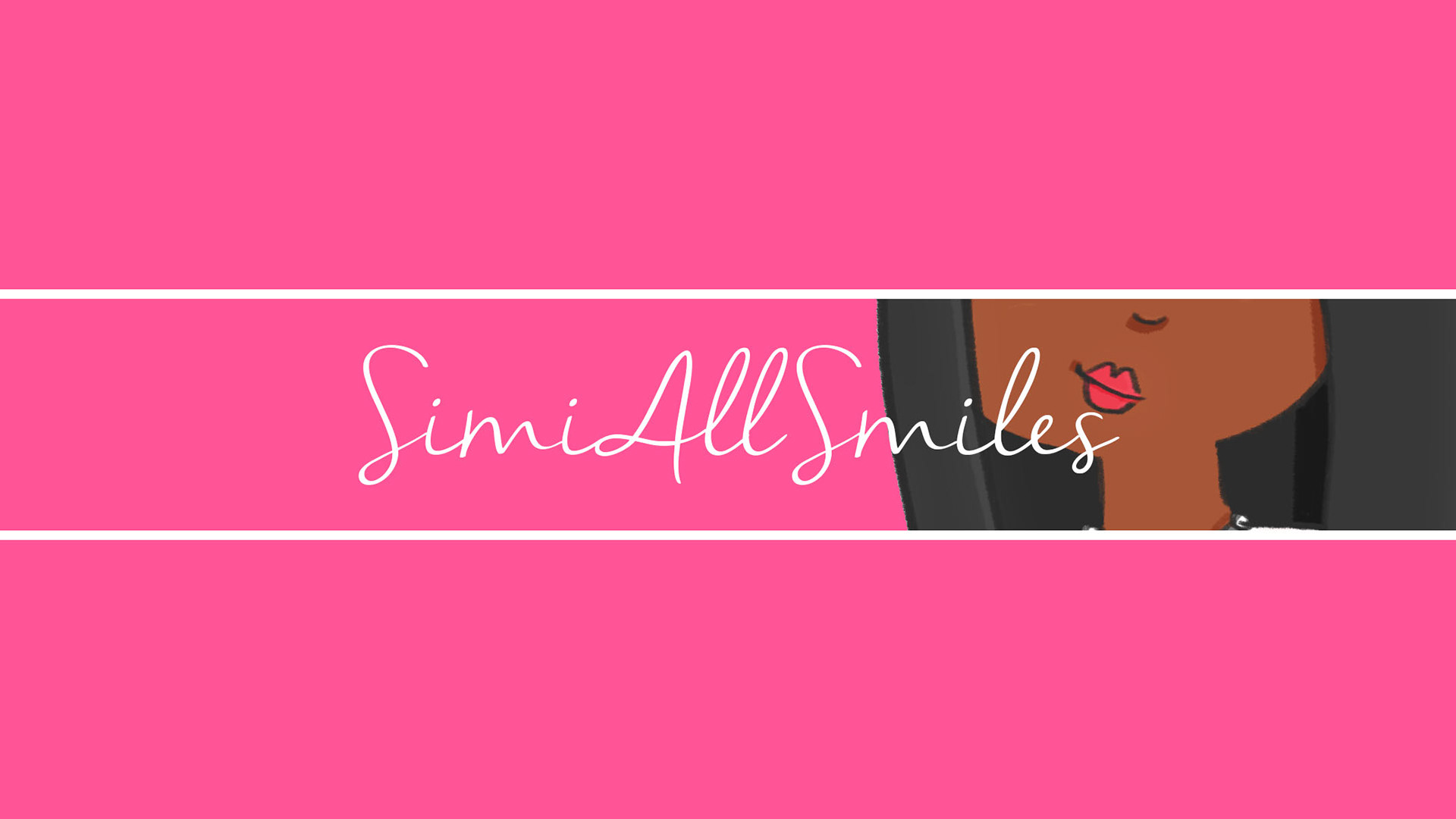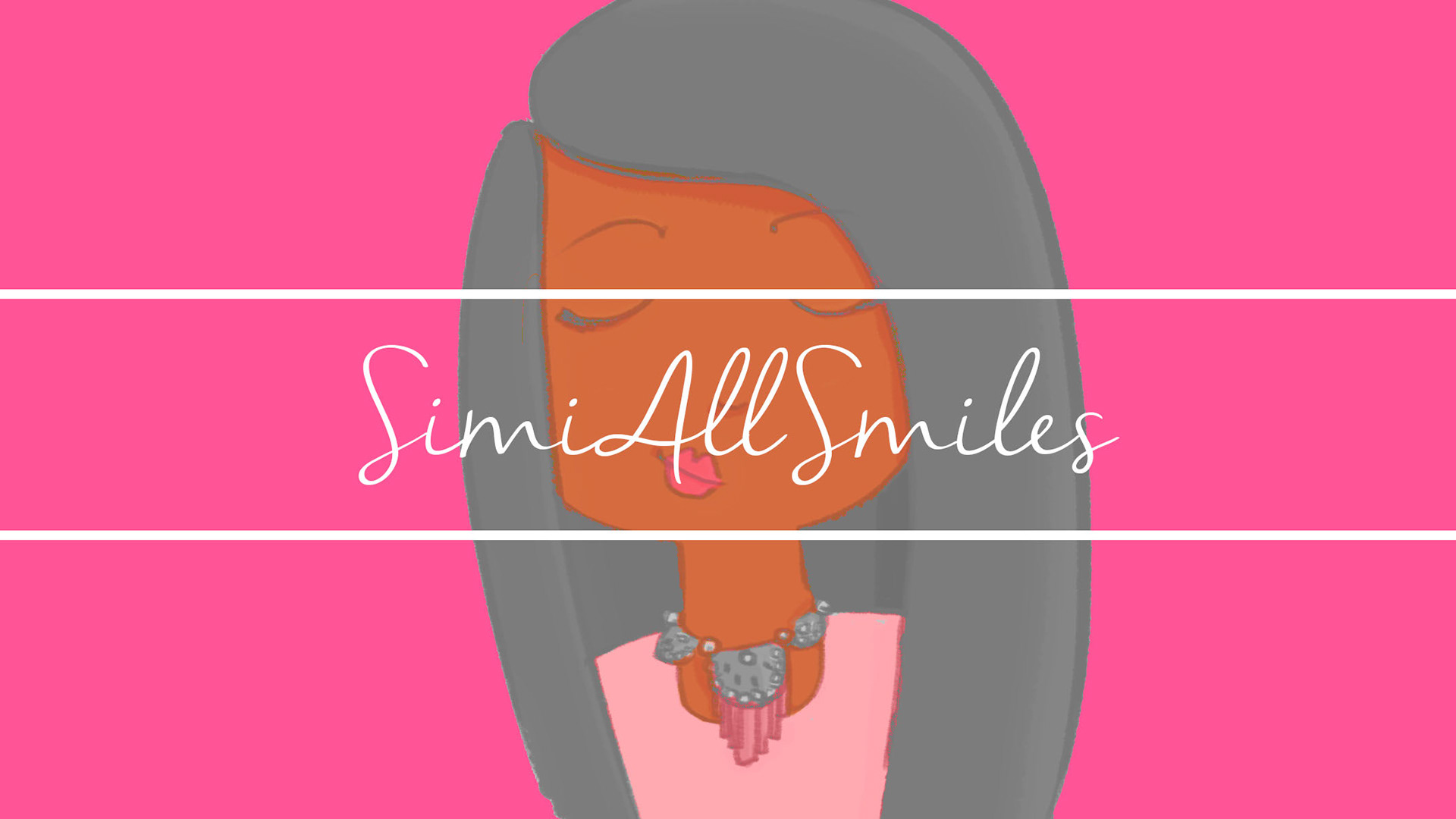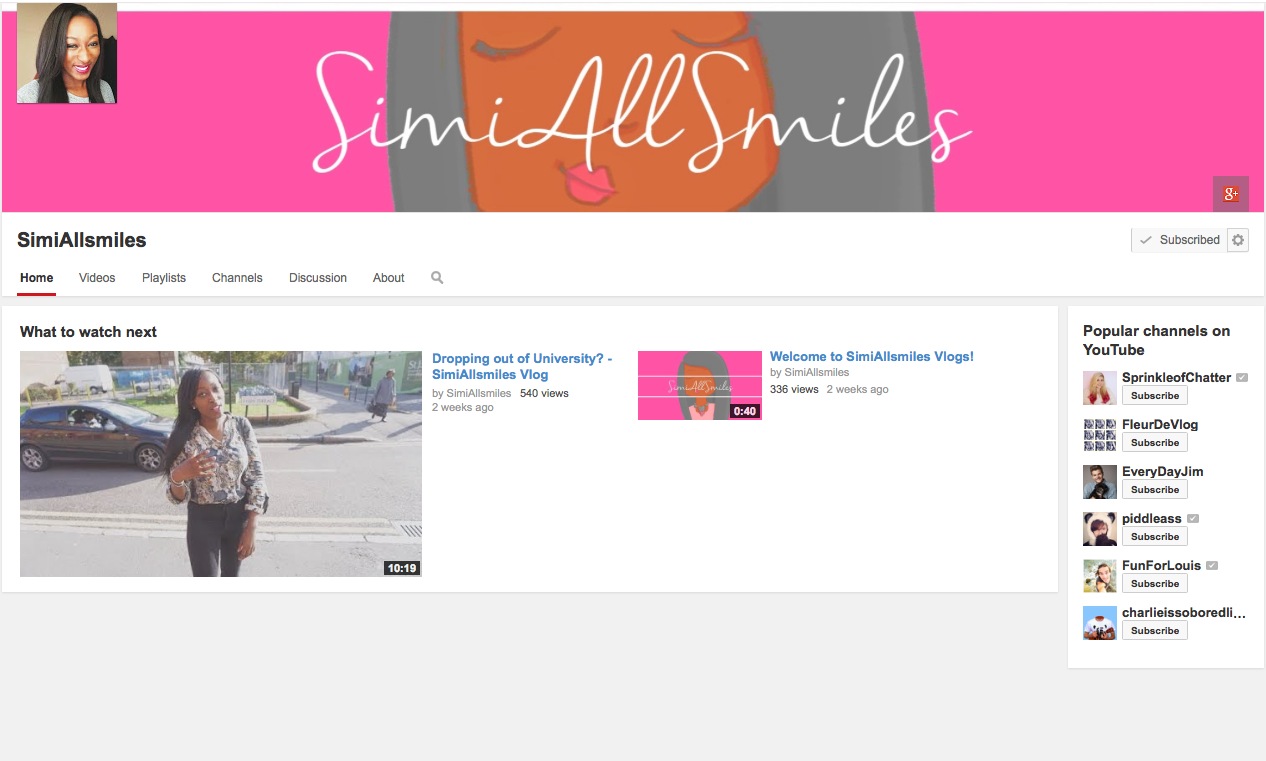 This was a play around to see how her visual identity may appear on personal stationary. There is a much more heavy focus on flowers with the blueish background to compliment the strong and solid pink.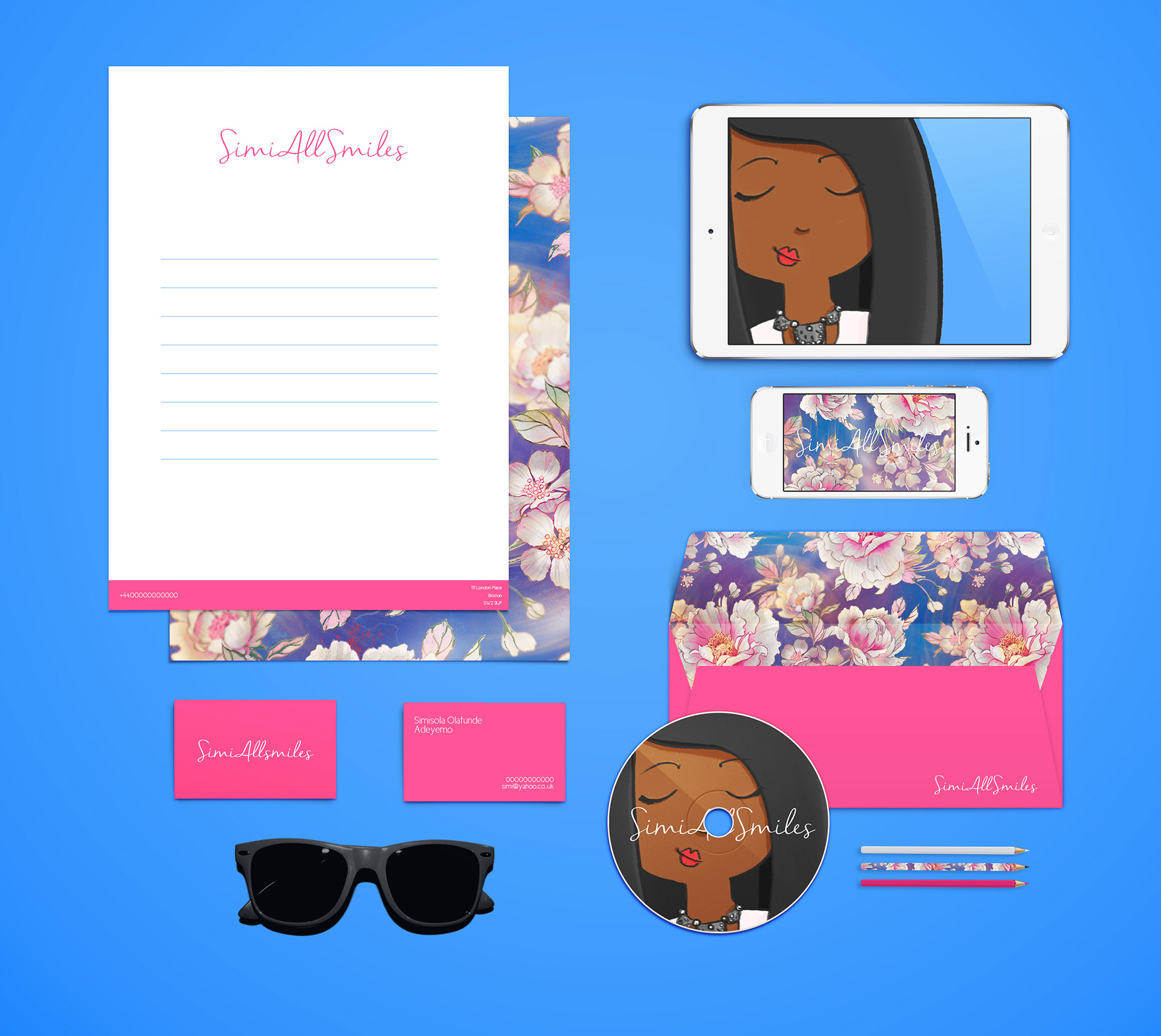 Next that followed was the youtber herself. I took a series of photos of her for her channel to use as promotional material on other social networking sites such as instagram, facebook and twitter.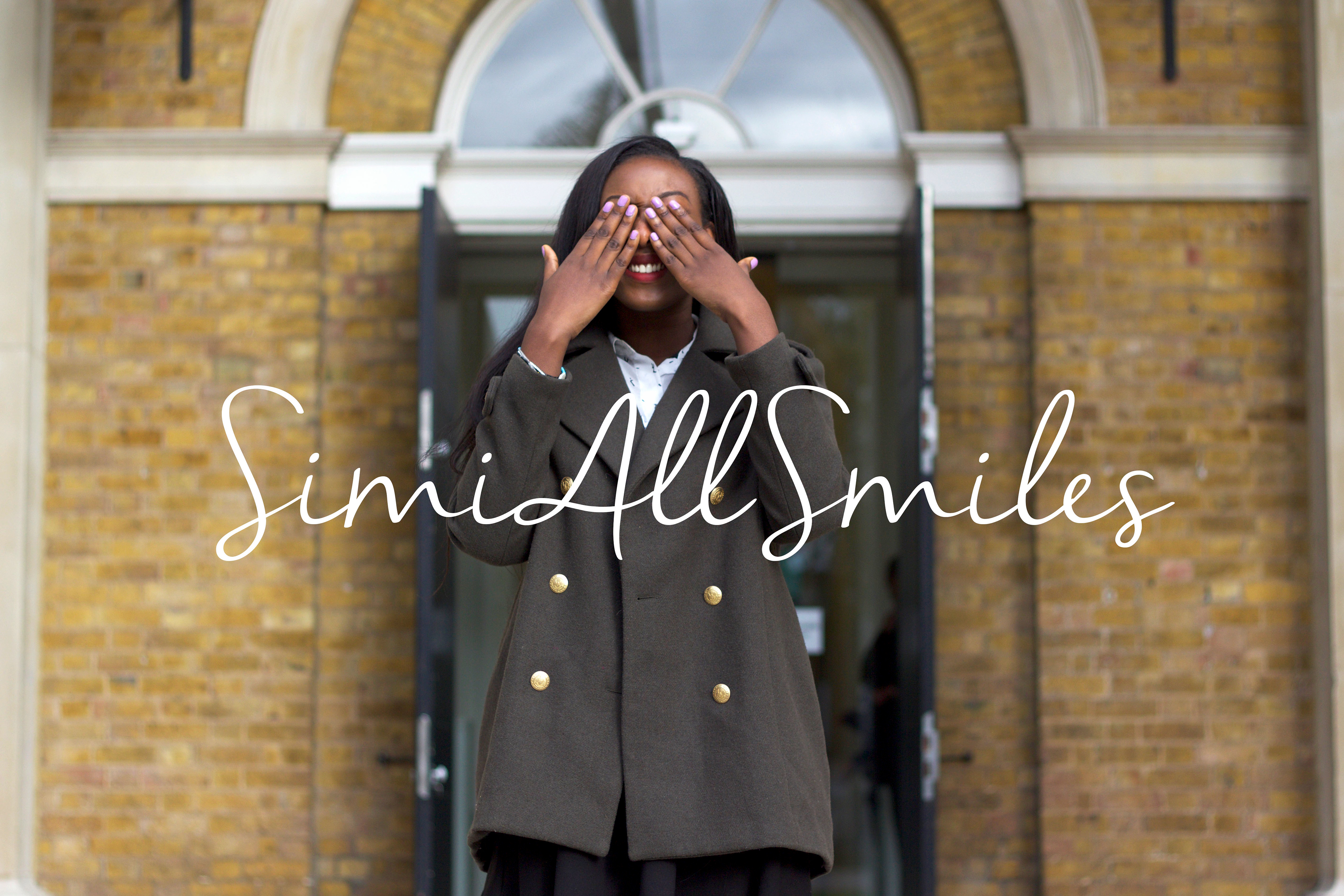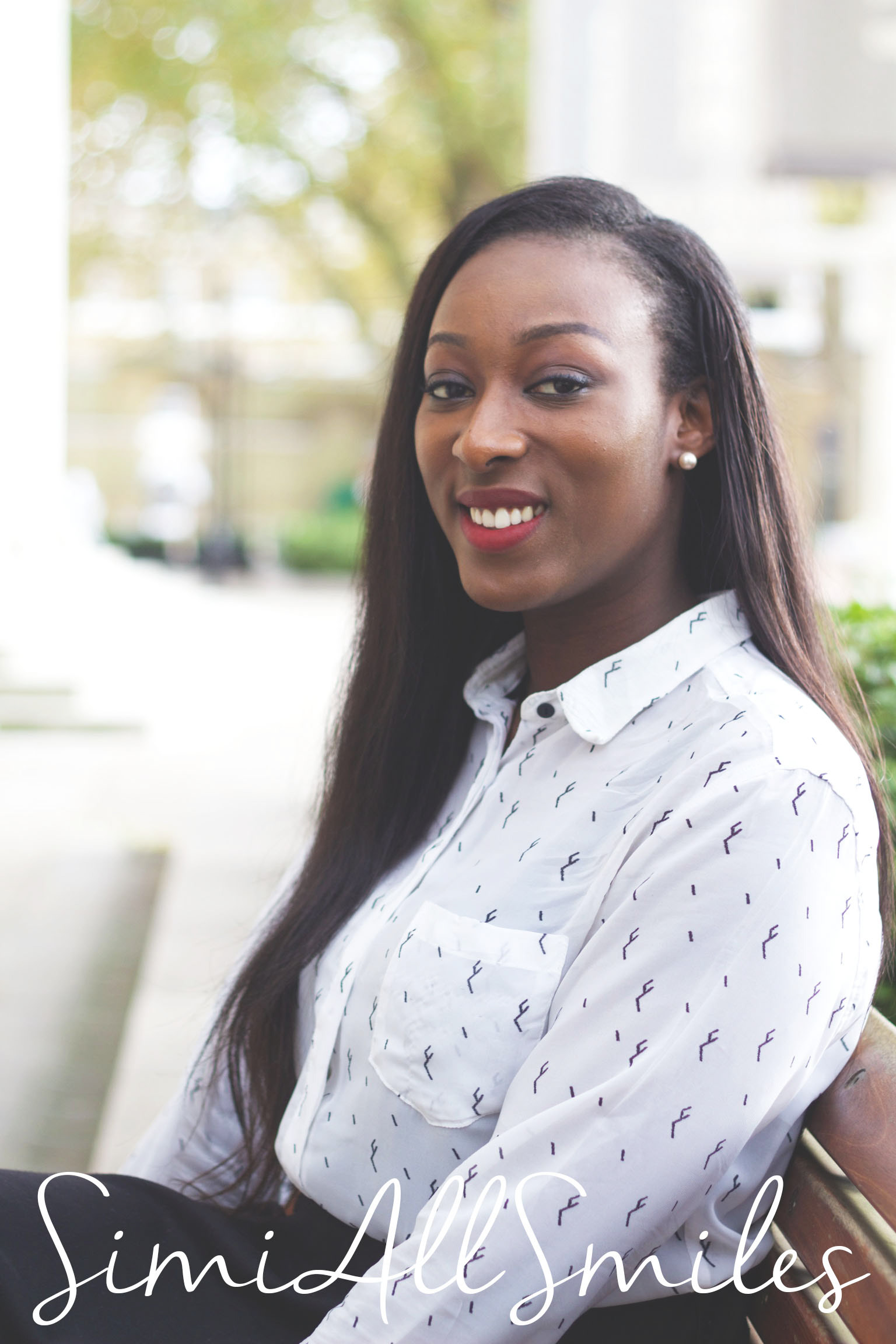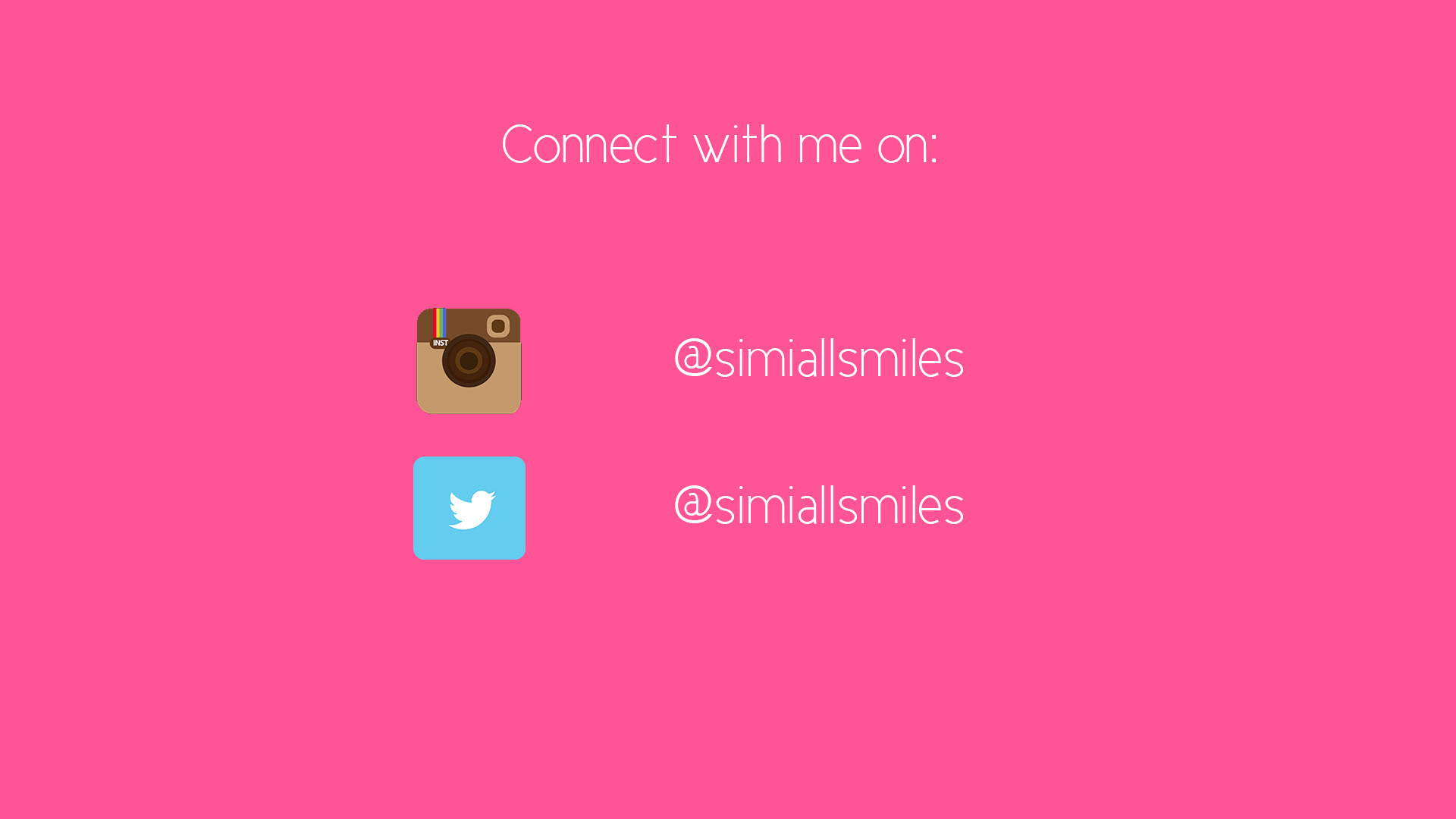 New videos will be released every

Monday at 7pm

.